Helloooooo 😀
This week's recipe was created for my friend Pauline's Birthday Lunch.  I asked her "what are your favourite foods?" to which she replied "chicken, bacon and pasta".  What I am about to show you next… will surprise no one.
I could have easily just bought a jar of pasta bake sauce.  But I like to make a fuss of people, and cooking from scratch is one of the best ways for me to do that.  What can I say, I'm a nurturing soul.

Plus, this is so easy, there's really no reason for me to buy jars of sauce; it's hardly a shortcut!
Heres what I did: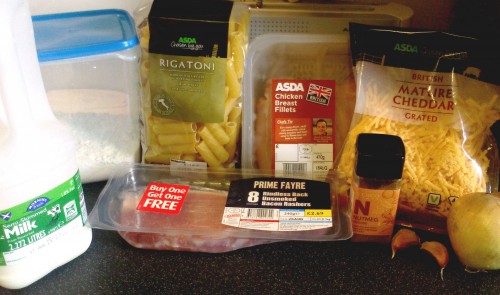 Ingredients (Serves 4)
350g Dried Pasta (I used Rigatoni for its chunkiness)
2 chicken breasts, diced
4 slices bacon, diced
1 onion, diced
2 cloves garlic, minced
200g grated cheese (I used mature cheddar for a stronger flavour)
50g butter
2 tbsp plain flour
400ml milk (I used semi skimmed)
1 tsp nutmeg (ground)
50g golden breadcrumbs (optional – and not in the picture!)
First, I boiled my pasta in a large pot of salted water, for about 8 minutes (check your own packet instructions for your correct cooking time though).  Meanwhile, I browned my chicken in some oil for a few minutes, before adding my bacon.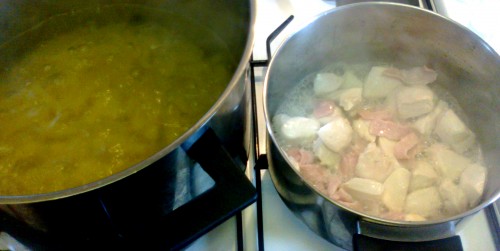 Once the bacon started browning, I added my onions.  When they began to go see through (after a few minutes), I added my garlic.  I don't like to add my garlic too early, as it burns easily.  I turned off the heat on both pots.  By this time, my pasta was ready.  I drained it and returned to the pot.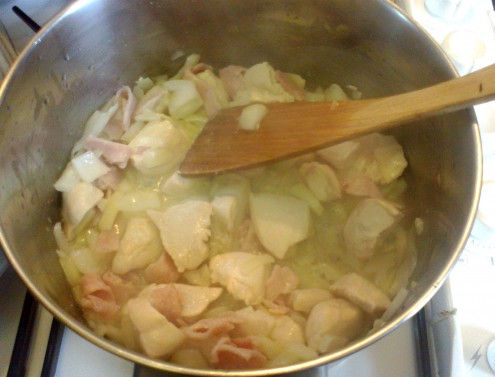 In another pot, I melted my butter, then added my flour.  I stirred it vigorously, until it formed a roux.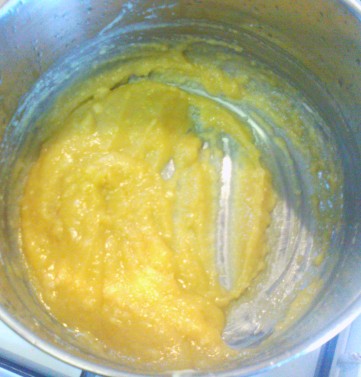 On a medium heat, I added my milk (yep, the whole lot), and whisked all the lumps out of it.  This is the part where you think it's NEVER going to thicken or de-lump.  But, after a few minutes, the consistency starts to smooth out and thicken.  I took it off the heat and stirred in my nutmeg.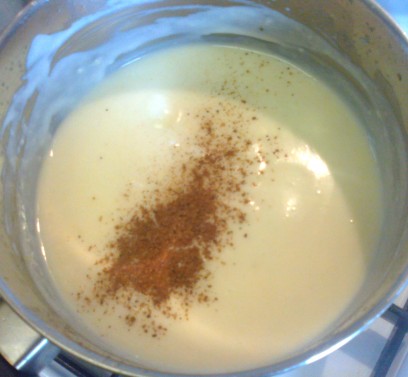 Next, I stirred in about 2/3 of my cheese and it turned into a smooth, saucy consistency.  I poured it into my pasta, along with the chicken and bacon.  I gave it a good stir and checked for seasoning.  It didn't require any extra salt, as the flavours were quite strong.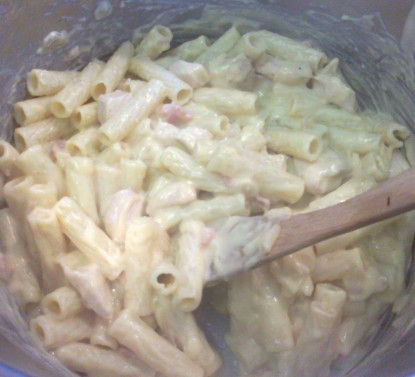 I poured it all into an oven proof dish, and covered with the remaining cheese and my breadcrumbs (which were an afterthought, hence not being in the Ingredients pic).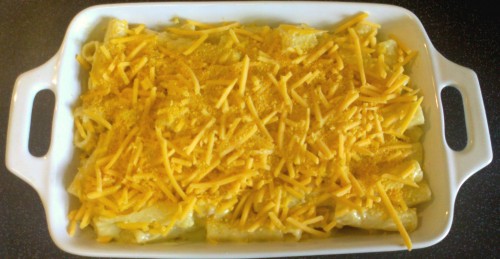 I made this ahead of Pauline's arrival, so it had cooled down by the time I put it in a preheated oven (180 degrees) for 30 minutes.  If you're making it straight away, heat it all up in the pot before you transfer it to your dish, then just grill it until the cheese has turned melty and golden.  Mmmm.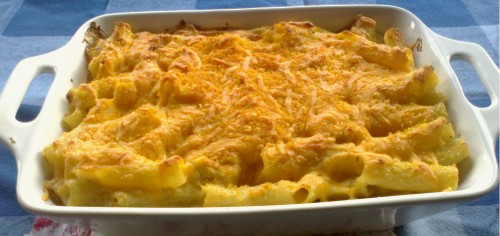 This was delicious!  I knew it was a success when Pauline interrupted what she was saying, to go "mmmm" 😀 I forgot to get a photo of the pasta on a plate, but you can take my word for it; it was creamy, crunchy and mega-flavoursome!
The best thing about trying this recipe, is that you can master the "roux" base for loads of other dishes, such as my amaaaazing fish pie!).  If you like your pasta cheesy, meaty and hearty, you can't go wrong with this one!
Happy Birthday Pauline.  21 again 😉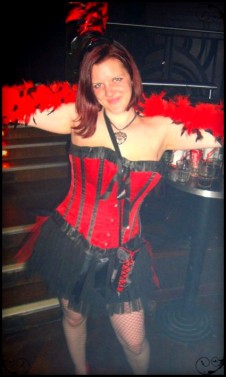 See you all next Wednesday!  Enjoy 😀 x