Helloooo, hope you are well! 😀
This recipe puts me in mind of a trip to Blackpool when I was about eight.  I adored the Pleasure Beach, the Sea Life Centre and the big Tower with the circus 😀 but I could NOT comprehend the fact they didn't sell Irn Bru anywhere, and my horror deepened upon the realisation that potato scones weren't part of a "fry up" breakfast!  Or any meal, for that matter!
They sell Irn Bru now.  The tottie (or tattie, or potaaaatoooe) scone has still not, in my experience, latched on to the breakfast teet.  Even a cafe in Gran Canaria served me potato scones once; what's going on?!
I'm sure my astonishment has something to do with my own potato obsession.  But if you like your tottie scones (or want to try the beauties), here's a very easy way to make them at home.  You only need some buttery, beautiful mashed potato and flour, and a frying pan!
I got this recipe from an old Scottish recipe book taken from the library ages ago.  I can't remember the name of it and photocopied the page without writing my source on it (how silly of me).  I'm sure there can't be many variations on this recipe though; it's so simple!
Here's what I did.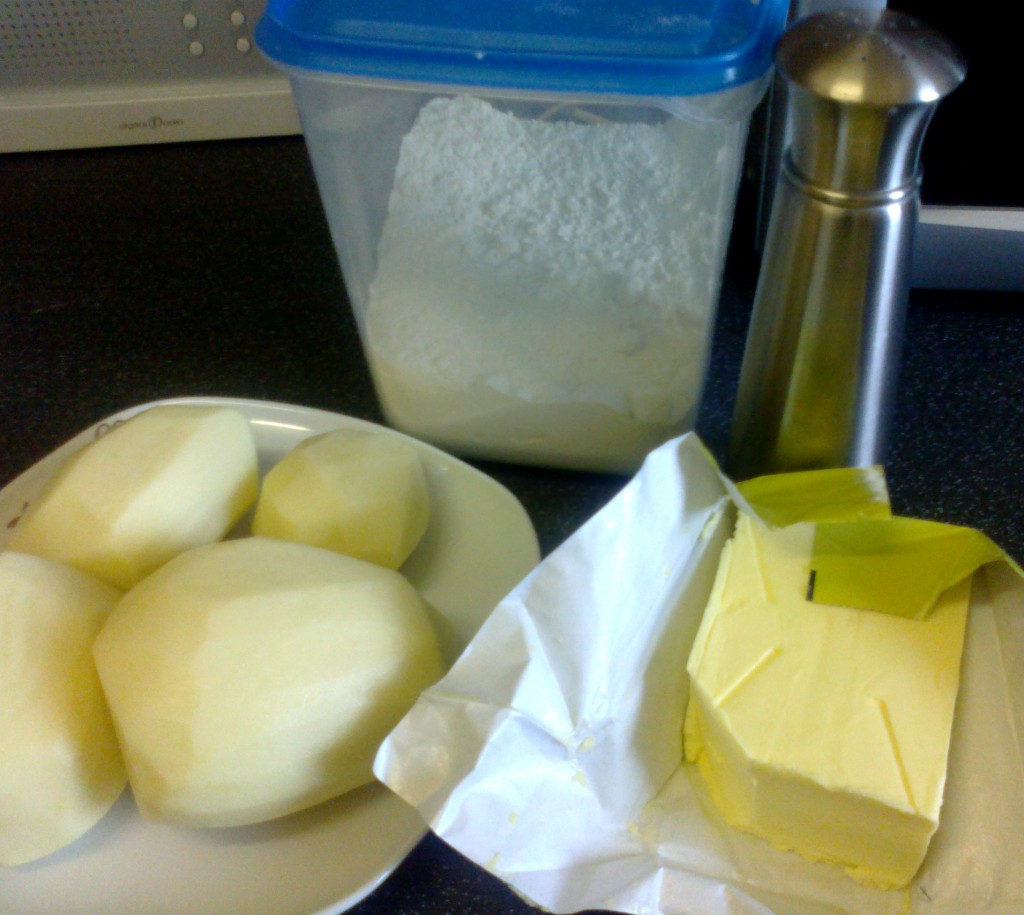 Ingredients (Made 6 potato scones)
500g raw potatoes
100g plain flour
1 x knob of butter (as much as you usually put in your mash)
salt (for the mash)
First, I boiled the potatoes, then added the butter & salt.  I gave it a good mashing.  Good workout for the arms!
I let my mash cool down enough to be handled, then poured in my flour.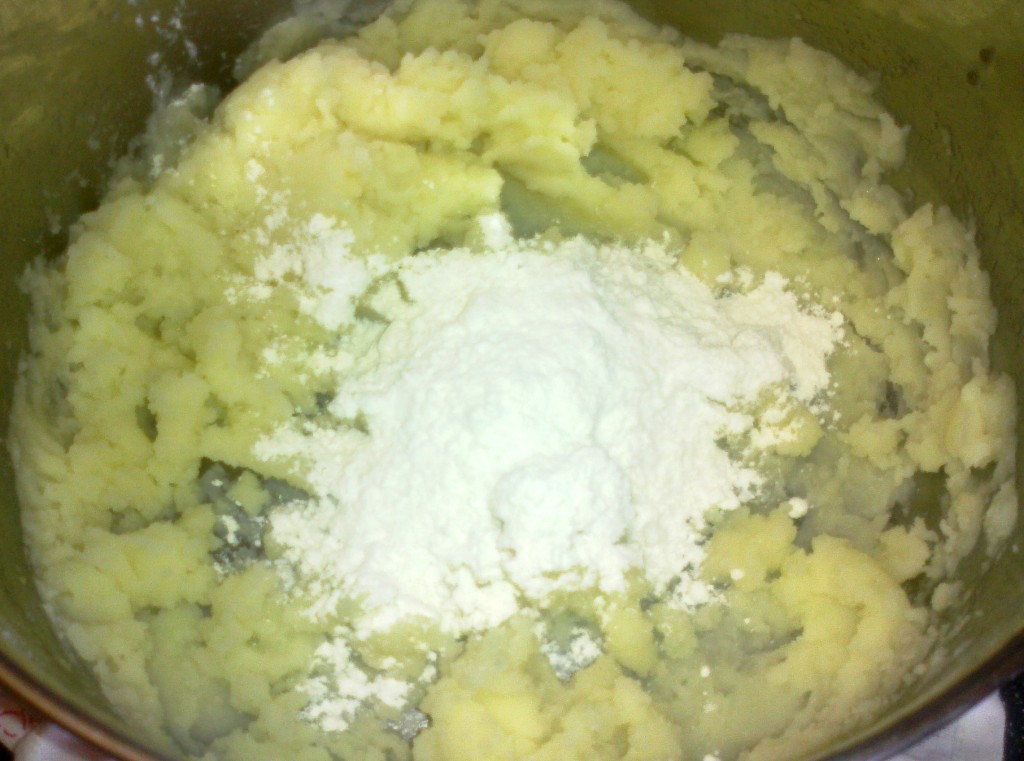 With a spoon, I mixed it all together, until it formed a dough.  I plonked this onto a floured surface, ready to roll.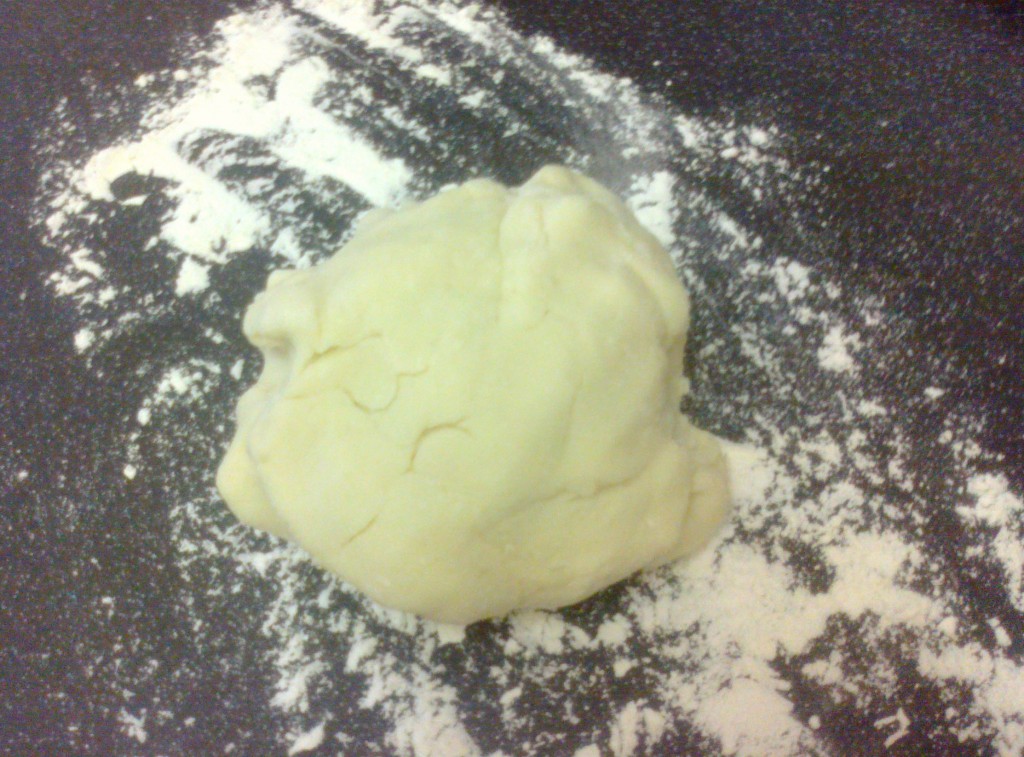 Armed with my rolling pin, I rolled the dough out into a long rectangle and cut it into three sections.  For each section, I cut it into 2 triangles, just like the shape we buy them here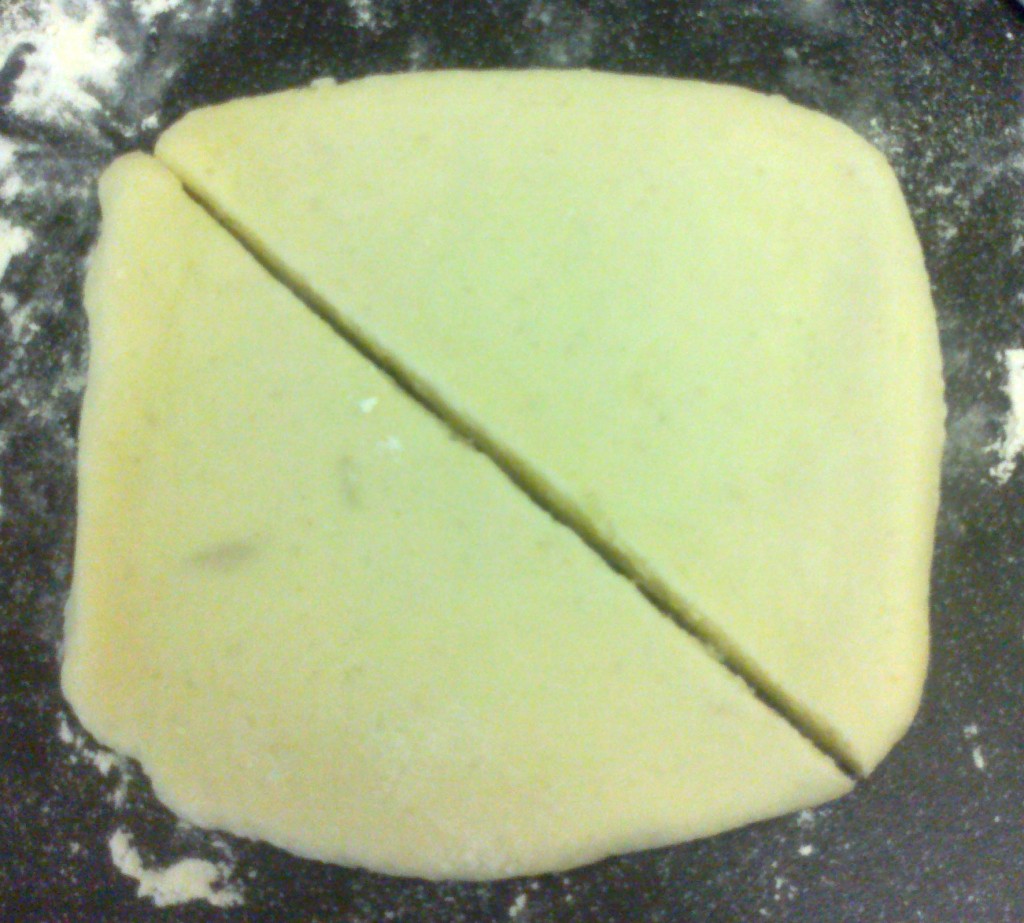 I fried these for a minute or two on each side (until they turned golden brown).  They'll probably puff up a bit, so don't make your triangles too thick.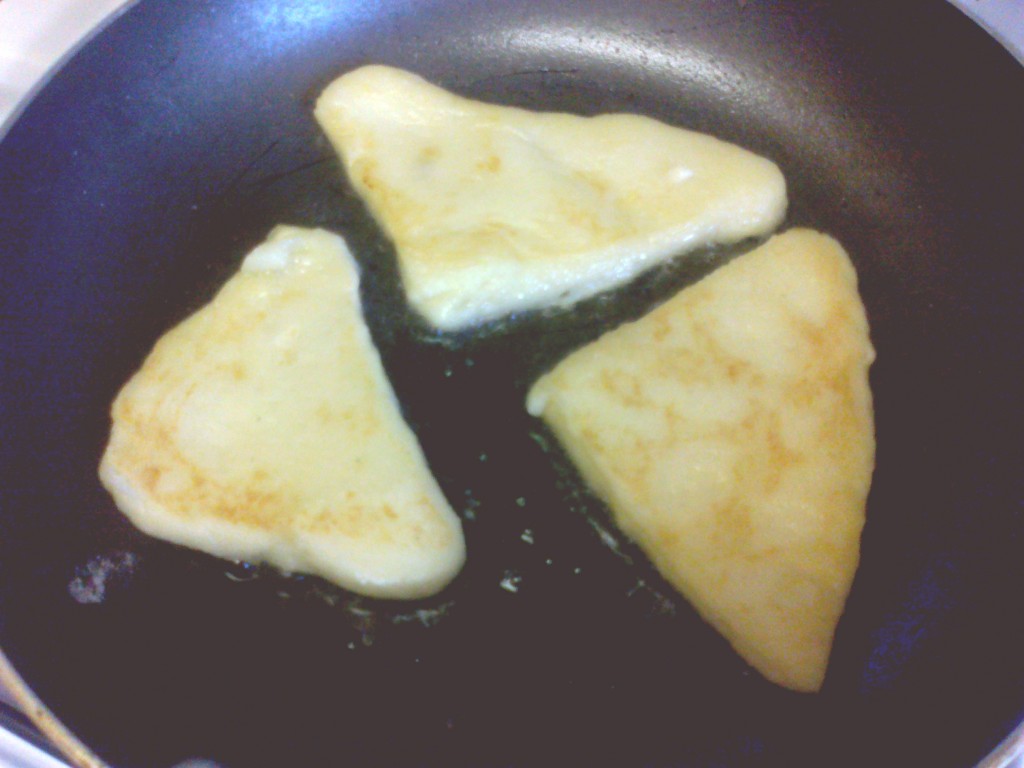 I patted them dry with some kitchen towel, to draw out the oil.  And there you have it.  Some gorgeous, home made tottie scones!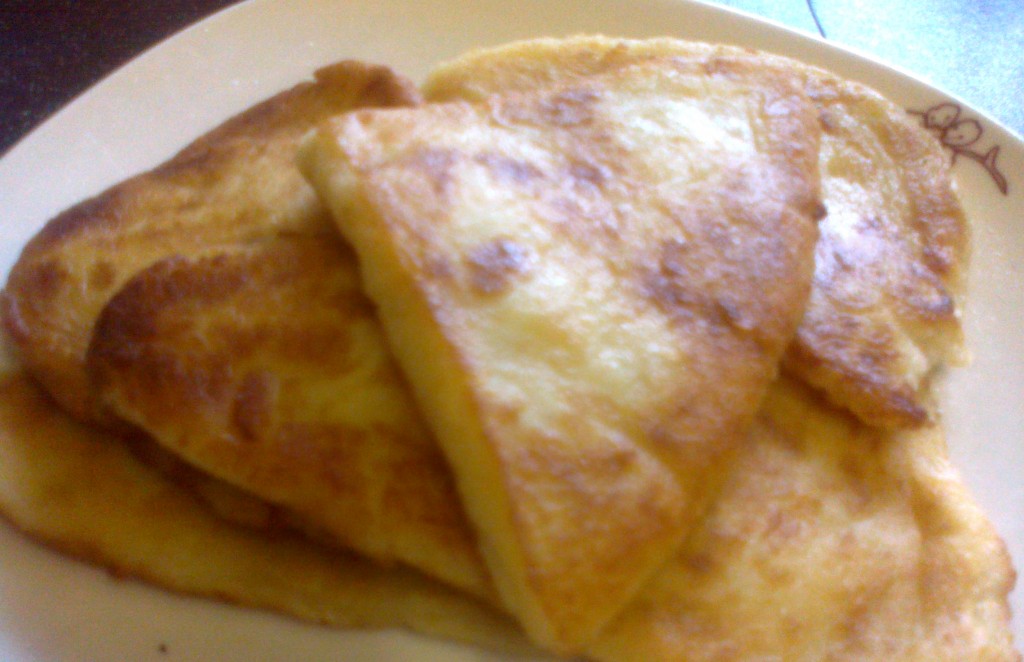 I had the intention of storing them up in a tub and re-frying to heat through, over the next couple of days.  They didn't last long enough to test out though…
I was most surprised at how much they tasted like actual potato scones.  I don't know why I was so surprised, or what I was expecting, but I was thrilled 😀 I've always got a couple of leftover potatoes; now I know what to do with them!
Enjoy 😀
P.S – I hope everyone affected by the England riots are keeping safe.  Kudos to the #riotcleanup angels and emergency services.  I'll make tottie scones for you guys any day.
x