A while ago, I received an email from the lovely Sophie at Limetree, asking me to try Lizi's Granola. She said: "It is a healthy, completely natural granola with no additives or added sugars, unlike so much other granola on the market. I believe it is a great addition to any household as it is G.I certified and releases it's energy slowly ensuring that you are full for longer."
Of course, I agreed to give it a try!
After ooh-ing and ahh-ing at the fancy packaging, I decided I'd make some Granola Muffins.
I found a Nigella recipe at NY Times online (originally published with AT MY TABLE; The Ritual of Breakfast, Without the Stress), but I've made so many adjustments, I'll post my own version of it now.
The Nigella recipe was in "cups", and I used a standard tea mug. I couldn't find any buttermilk, but read online that a tbsp of lemon juice left in my cup of milk for 20mins would do the trick!
Here's what I did: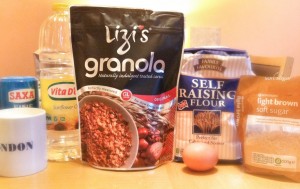 Ingredients (Made 12 muffins)
1 x cup self-raising flower
1 x cup milk (with 1 x tbsp. lemon stirred in and left for 20 mins)
1 x cup light brown sugar
1 x tsp salt
1/3 x cup vegetable oil
2 x cups Lizi's Granola
1 x large egg
I preheated the oven to 180 degrees and lined my muffin tin with paper cases.
Into a large bowl, I whisked together the milk, sugar, egg and oil.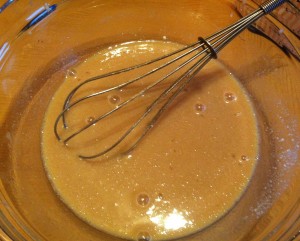 I combined the flour, salt and baking soda, then added to the bowl of egg/milk mixture, stirring it all gently until just combined and no more. Then I added the granola.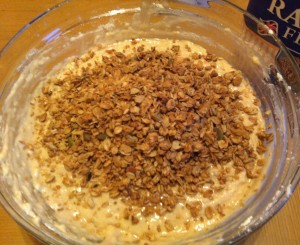 Another gentle stir, incorporating all the ingredients, and it was ready to go into the cases. Don't overfill… they will rise.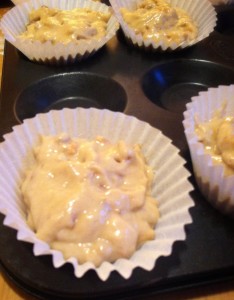 I baked these babies for 25 minutes, until they were nicely golden. I made sure they were ready by popping a skewer in the thickest part and making sure it all came out clean & batter free.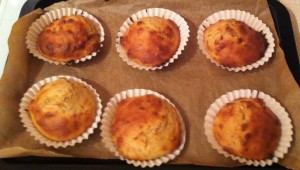 You could wait until they cool before eating… or suffer burny fingers like us!
I very much enjoyed having one with my tea at the office the next day, and they went down a treat with all who tried them…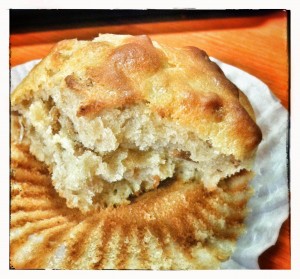 My colleague, Selina, especially enjoyed the granola over her fruit and yoghurt.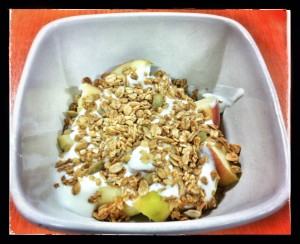 These muffins are sweet and dense, and the seeds through the granola give it a perfect crunchy balance.
Plus, you don't feel half as guilty than if it was a triple chocolate chip chunky thing. Our consciences are clear…
Give them a try and see what you think!
Enjoy

x
Tags: breakfast muffin, granola muffins, healthy granola recipe, healthy muffin recipe, lizi's granola, muffin recipe, ways to use granola